choosing the right home loan
We understand that home loans can be confusing, so we have a team of local professionals at your service! Your local Mortgage Loan Specialist will be happy to walk you through the process and to answer all your questions. Each loan is different, and we want to make sure you choose the mortgage that's right for you! You'll also enjoy knowing that we will service your loan after it closes. This means you'll get to work with your local bank during the life of your loan if you ever have any issues, not someone in a distant call center!
---
service area
Our entire focus is on serving the people buying homes or refinancing in Essex, Clinton, and Franklin counties. We understand the unique needs of this region, and can advise you appropriately as you go through the home loan process.
---
rates
Please contact us to discover today's rates for all our Home Loans.
---
Before showing you homes, your realtor may request you be Pre-Qualified for a mortgage. A Pre-Qualification will give you a better idea of how much you can afford and your mortgage options, but it is not a guarantee of credit. Give us a call and we'll walk you through the quick process, or click here for our Pre-Qualification Request Form.
---
first-time home buyer program
If you're getting ready to buy your first home, we've got a program designed just for you! We'll work one-on-one with you during your purchase process, and as a First-Time Home Buyer you'll enjoy having a smaller down payment requirement without having to pay PMI! You'll also still be eligible for our great rates and no closing costs loan programs. Focus on getting ready to move into your new home while we take care of the financing.
---
biweekly mortgage
Payoff your home loan faster with a Biweekly Mortgage. By paying every two weeks, you'll save on interest and shave years from the life of your loan by making 26 payments annually. You'll never have to worry about being late with a payment either because we'll take the money automatically from your Champlain National Bank checking account. Plus, we offer this loan with No Closing Costs!
---
no closing costs loans
Learning you have to pay thousands of dollars in closing costs when you take out a mortgage is often an unpleasant surprise to home buyers and people looking to refinance. At Champlain National Bank, we offer a No Closing Costs Mortgage, where we will pay most or even all of these fees for you. The only condition is if you pay off your mortgage during the first three years, you may be required to pay those closing cost fees back.
---
jumbo mortgage
If you're looking to borrow a larger amount to purchase a house or refinance your existing mortgage, your loan may be considered a Jumbo Mortgage. At Champlain National Bank, we're experts at larger mortgages, and even offer special programs and periodic rate reductions to these borrowers. After your Jumbo Mortgage closes, you won't have to worry about us selling your loan to some distant mortgage company; you'll continue to work with our local servicing department.
---
mortgage affordability
Deciding how much house you can afford depends on factors like your down payment amount, how long of a mortgage term you want and your income and expenses. To help you get started with some preliminary number crunching, we offer a variety of calculators. The Mortgage Qualifier Calculator in particular will help you get an idea of how much you can borrow. We're also here to help you determine the right amount for your budget.
---
applying
Don't stress about having to complete a complicated mortgage application; we'll do all the work with you. You can start your application online, or give us a call to set up an appointment. It's up to you. Either way, you'll have a partner by your side during the process.
---
approval
Once your application is approved, we'll order an appraisal from a licensed appraiser who is familiar with home values in your neighborhood. We'll also work with you on obtaining title insurance or an updated abstract of title. If you are refinancing, we'll take care of ordering the title for you.
---
closing
Once we have all the documentation necessary to close your loan, we'll contact you to schedule your loan closing at a location convenient for you. If you are purchasing a home, we'll also take care of scheduling the closing with the real estate broker and the seller. Our goal is to make your home loan process with us the easiest you'll ever experience.
---
questions?
If you have any questions, you can contact us by:
Visiting or calling your local branch
Emailing us at: info@champlainbank.com
Writing us at:
Champlain National Bank
3900 NYS Route 22
Willsboro, NY 12996
---
mortgage loan specialist
Medara Sherman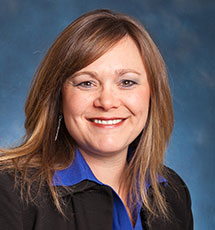 (518) 963-4201 ext. 1810
m.sherman@champlainbank.com
NMLS ID 1161374
Get Started With Medara
Medara joined the Bank in 2013. She was promoted to Mortgage Loan Specialist in 2016, and Security and Branch Operations Officer in 2021. Previously she worked in Management for Ruby Tuesday, and for her family-owned business: Champlain Valley Milling. She holds a BA in Psychology from Siena College. Her community involvement includes spearheading the Bank's Project Wee Care, serving on Boards for the Westport Heritage House, Chamber of Commerce, and the Westport Federated Church. Medara has three children, one grandson, and lives with her husband in Westport. She enjoys camping, horseback riding, and is remodeling an old house.
Favorite part about working for Champlain National Bank: I really like helping our clients with their mortgages. Everyone's situation is unique and putting all the pieces together is like putting together a puzzle. I also really enjoy that my job gives me the opportunity to teach budgeting classes around the area. I like that we are small enough to know our clients and their needs, and that I get to help our clients one-on-one.