real estate financing
Whether you are looking to relocate, renovate, expand or buy a new business, we'll work with you to achieve your goals. Talk with one of our experienced commercial loan officers about how financing with us can enhance productivity, maximize profitability and conserve working capital.
---
business line of credit
Support your short-term cash needs with a line of credit from Champlain National Bank. A line of credit can give you peace of mind when it comes to fluctuations in sales and inventory during the year, making sure you're covered during the slow times. Lines are generally approved for periods of one year.
---
term loans
Finance the acquisition of equipment, business vehicles or other fixed assets for your business with a term loan from Champlain National Bank. We'll help you select a term to fit your needs. Term loans generally mirror the depreciation schedule of your purchase.
---
government sponsored loans
Champlain National Bank offers loans guaranteed by the SBA and the USDA. We also participate in the New York State Linked Deposit Program. Both government programs help small businesses modernize operations, improve competitiveness, access new markets, and create new jobs by making financing less expensive and more attractive. In particular, the SBA 504 Loan Program allows us to provide fixed rate, low down payment financing for real estate, construction and equipment purchases in partnership with the Empire State Certified Development Corporation.
---
questions?
If you have any questions, you can contact us by:
Calling our Commercial Loan Department at: (518) 562-1776
Emailing us at: commercialloans@champlainbank.com
Writing us at:
Champlain National Bank
32 Cornelia Street
Plattsburgh, NY 12901
---
commercial loan team
Lisa Roberts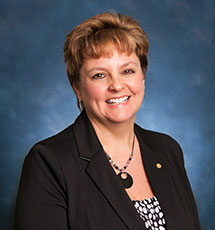 Lisa Roberts began her employment with Champlain National Bank in August 1994 as AVP/Commercial Lender. Ms. Roberts was promoted to Vice President in 1996 and then to Senior Vice President and Senior Lender for the bank in 2007. Prior to joining Champlain National Bank, Ms. Roberts was employed by Evergreen Bank (now TD Bank) where she gained experience as a credit analyst and small business lender. Ms. Roberts holds a BS from SUNY Plattsburgh and is a founding member of the Champlain-Rouses Point Rotary Club and the Treasurer of the Champlain Children's Learning Center.
Favorite part about working for Champlain National Bank: Our Board Chairman, Peter S. Paine Jr. leads a wonderful institution where we all feel like we are a valuable part of the team.
---
Lori Hebert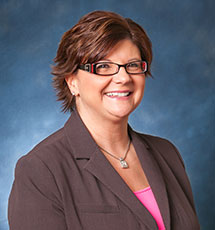 Lori Hebert joined Champlain National Bank in 1996 and worked in various positions including being the Plattsburgh Branch Manager for many years. She began her banking career in 1988 at a similar small and local bank. Lori is very active in the Plattsburgh community, including serving on the Board of the Plattsburgh Kiwanis Breakfast Club.
Favorite part about working for Champlain National Bank: This is a small community-oriented bank. The bank president knows you by name and you are treated like family, which allows me to treat my clients in the same way.
---
Taylor Sousa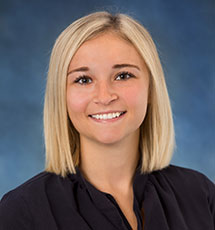 Taylor Sousa joined Champlain National Bank in 2019 as a Credit Analyst in the Commercial Loan Department. She graduated from SUNY Plattsburgh with a BS in Finance and Economics. Taylor lives with her husband, Kevin, and their dog Milo in Rouses Point.
Favorite part about working for Champlain National Bank: I like being able to help different businesses in and around the North Country and learning about all the different industries. Our local businesses are what make this community great, and it's nice to work at a Bank where small businesses are put first.